Keep acquiring and retaining top contractor talent OR avoid the murky depths of IR35 risk? 34square can help you do both.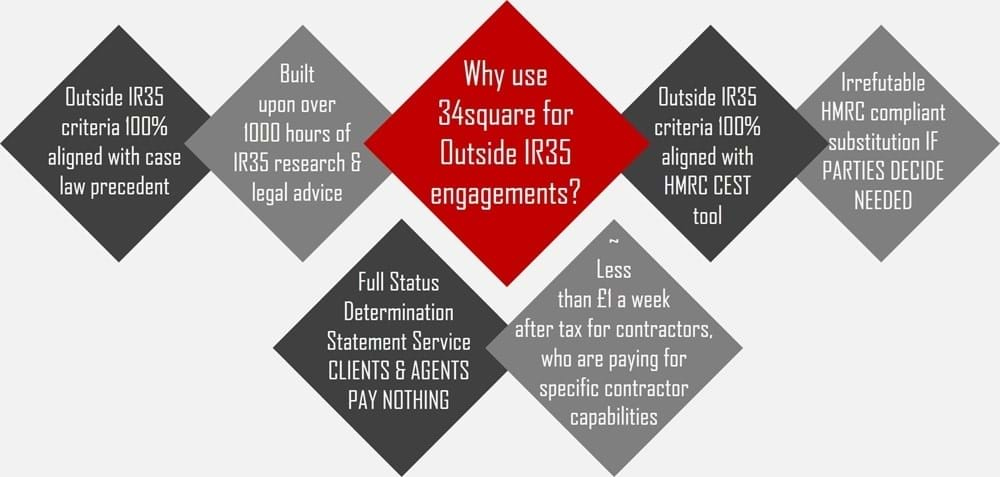 34square empowers involved parties, with capabilities that elevate outside IR35 credentials, to adopt a set of working practices and engagement criteria, already pre-assessed and safely outside IR35 compliant.

The foundation is a cemented right of substitution and an irrefutable capability to carry it out on our platform should client and contractor ever decide it is needed.
Read the
expert view
of Tony Austin, 25 years a tax expert accustomed to contesting and settling clients' HMRC tax disputes. He closes with:
'One can never remove all risk of an HMRC dispute, but given HMRC targets those disputes based upon probability of victory, if the 34square engagement steps are executed, that risk is likely to be very considerably reduced.'
Clients can read here why right of substitution is actually an essential client benefit, not something to avoid. Furthermore, if your answers in HMRC's IR35 assessment tool, CEST, confirm an unfettered right of substitution, where the contractor would pay any substitute, then no matter how you answer any and all of the remaining questions, the verdict will be outside IR35. HMRC HAD to design it that way. A weight of case law precedent confirms an unfettered right of substitution, even if never used, can be and HAS been a sole determinant of outside IR35.

Unwarranted inside IR35 or other PAYE solutions are an avoidable and substantial detriment to the value chain. Clients, recruiters and contractors CAN still safely acquire and retain top talent outside IR35, with two simple steps on 34square.
Contractor's limited company and Client electronically sign a carefully crafted Right of Substitution Declaration that, with our innovative substitution capability, safeguards service delivery and contractual integrity in the rare event a substitute is required.
Client hirer prompted to generate, issue to the worker and fee payer, store and periodically review and re-issue watertight Outside IR35 Status Determination Statements, in line with the regulatory and reasonable care obligations laid down by HMRC.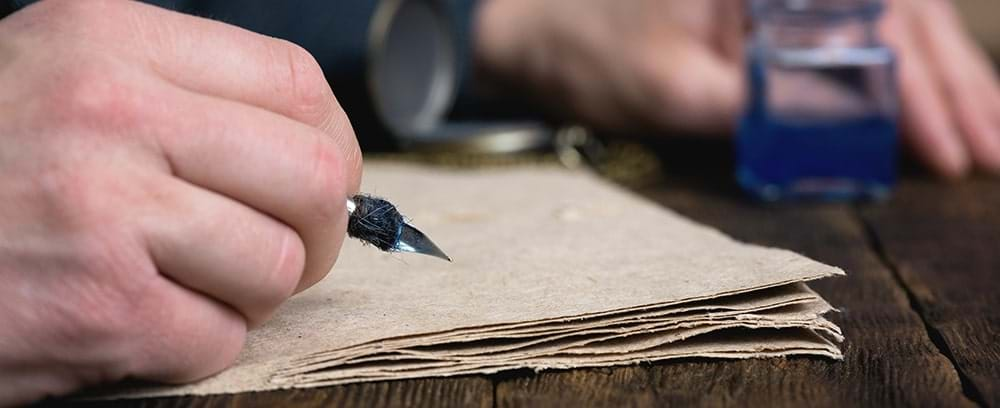 Both of these simple steps executed in minutes, with electronic signature, workflow and secure document storage on our platform.


34square has no impact or involvement in the contractual chain. We simply facilitate the steps and provide supporting capabilities for outside IR35 compliance.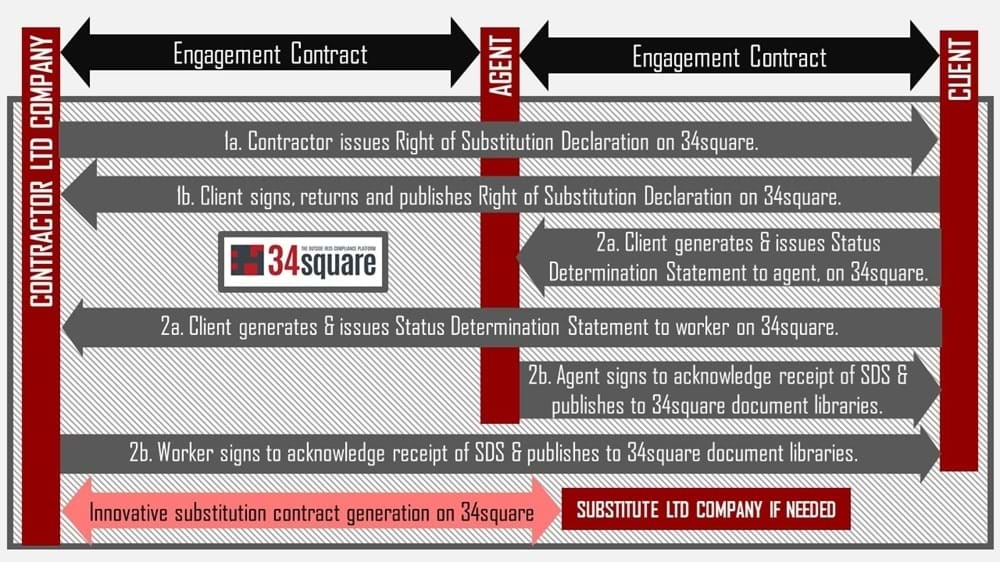 A CEST assessment isn't mandated, and our status determination statement is guaranteed to be aligned to CEST. But if you wish to use CEST, our platform provides registered clients and subscribed contractors with a detailed CEST guide, that walks you through the appropriate answers in conjunction with our services, clarifying the true meaning and context of some of the more misleading questions.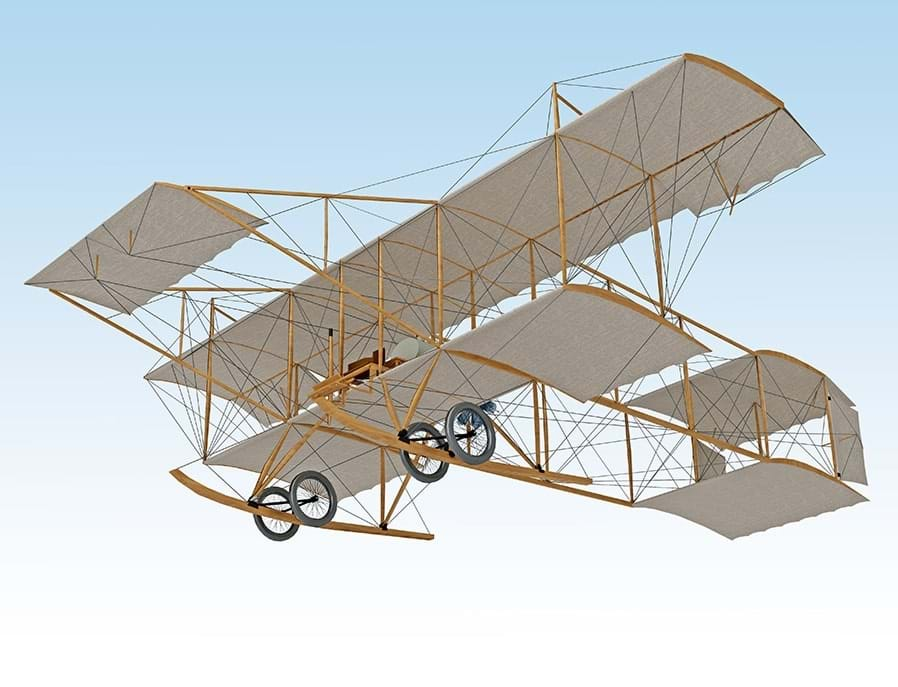 Your

34

square membership alone, in conjunction with right of substitution lines in contracts, can substantially bolster your clients' compliance and help to protect and preserve outside IR35 for the medium-to-long term.

Even if your client hasn't yet embraced our full model, our innovative substitution capability, complete with legal contracts, workflow and electronic signature, helps to protect them in the event HMRC raises a dispute, even reduces the probability a dispute will be raised in the first place.

This elevates your own outside IR35 credentials for your client, by rendering right of substitution lines in contracts credible and real. Read more here.


It won't take many HMRC dispute victories to fuel the early trend of clients throwing in the towel. So it makes sense to take any easy steps you can to ensure your clients can be compliant.

You're essentially part of a much larger virtual consulting or services organisation, enabling you to evidence that you could and can punch above the weight of your own limited company.



How do we help
clients
sleep easy?
We help you to keep acquiring and retaining top talent from the WHOLE TALENT pool.

Take a look at The Client Solution from the top of our banner for a concise explanation of how it works.


Our subscribed contractors pay a nominal annual fee. We don't charge the client.



Our Status Determination Statements page explains how we help you to meet the regulatory, compliance and reasonable care obligations laid down by HMRC. This blog post shares our insights on reasonable care.


We trigger your hiring managers or compliance team to generate, issue, store and periodically review watertight Outside IR35 Status Determination Statements.

We furnish contractors with a robust substitution capability in the event you both determine it's warranted in the absence of your usual resource.

We help cement a legal right of substitution you should already have in your contractual terms, with the added protection of a Right of Substitution Declaration.

Our Substitution page explains at the outset why Right of Substitution is actually a benefit for clients, that is often misunderstood or misinterpreted.
These FAQs also explain what you are and more importantly, are NOT signing up to.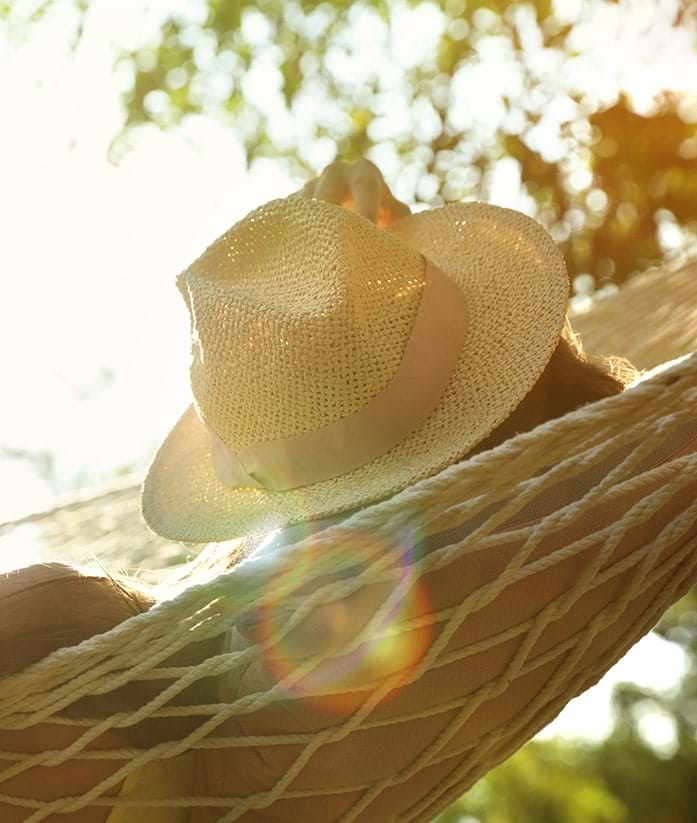 How do we help
recruiters
drive their business?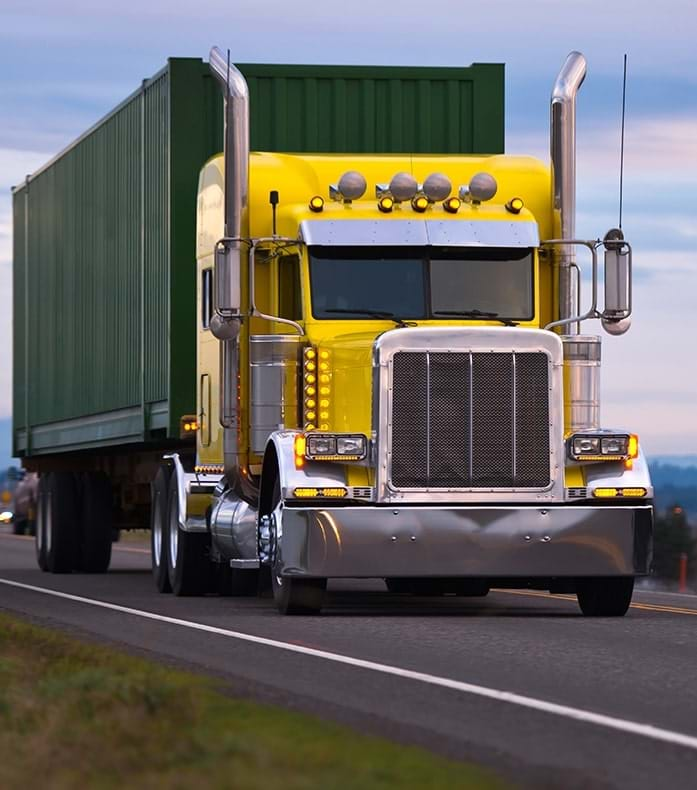 We can protect your revenue by preventing your candidates from leaving your clients due to being forced inside. Read more here.


We can fuel your competitive advantage, arming you with a model that gives you and your clients access to the WHOLE talent pool via outside IR35.

We remove the uncertainty of assessing candidates and engagements, by prescribing the requirements in advance to enable safe, compliant Outside IR35 engagements.

We remove the risks you take on as the deemed employer or fee payer, as stated in EXAMPLE FOUR at the bottom of this HMRC page.

If there is a client or agent decision to use the HMRC Check Employment Status for Tax (CEST) assessment (you don't have to to be compliant), we share a full worker and client guide for executing the CEST assessment in conjunction with our service, that explains the context and true meaning of questions where needed.

In the event of a rare substitution event, you retain your margin by continuing to charge the client and pay your contractor as usual.

Your contractor can meet the HMRC stipulation of engaging and paying the substitute, with a legally binding contract and overall contractual integrity and continuity.



How do we help
contractors
safeguard their futures?
Being forced inside IR35 could cost you between 15% and 25% of your take home income.

We can help industry, help your clients to keep fuelling a thriving outside IR35 resource pool and delivery channel.

This service will cost you probably less than £1 a week after tax. Less than 0.1% of your take home income?

You and your client may never have to use a substitute, but your membership of 34square should help your clients to robustly embrace the concept that the legal right must exist in order to protect the delivery obligations of your contract for services.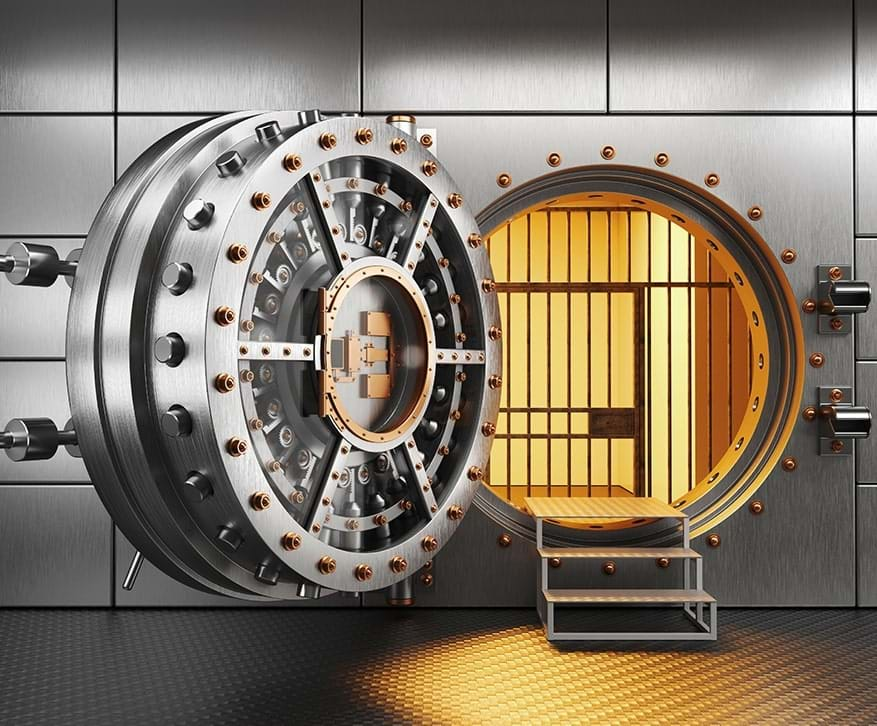 How do we help industry as a whole?
Widespread adoption of our model will substantially elevate the capability of industry to meet the regulatory, compliance and reasonable care bar set by HMRC, without incurring material cost or risk.

This in turn will lessen the requirement for HMRC disputes and reduce the probability of high profile HMRC victories destabilising the rest of the private sector's appetite for outside IR35 engagement.

Unless and until the public sector catches up, private sector organisations can continue to retain the edge in terms of talent acquisition and retention.

34square can drive all of this with no disruption of your existing relationships with one another and without demanding a percentage of the commercial arrangements in place.


IR35 Status Determination – See the FULL Picture.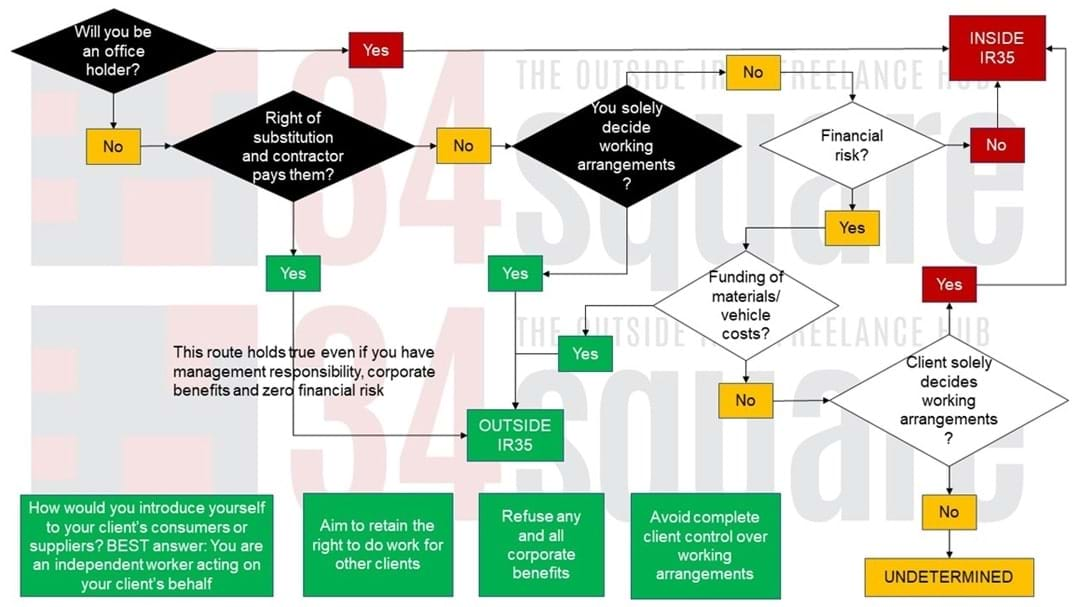 We've boiled down
HMRC's assessment tool
into a simple one page flow.
Right of
Substitution
is always in HMRC crosshairs.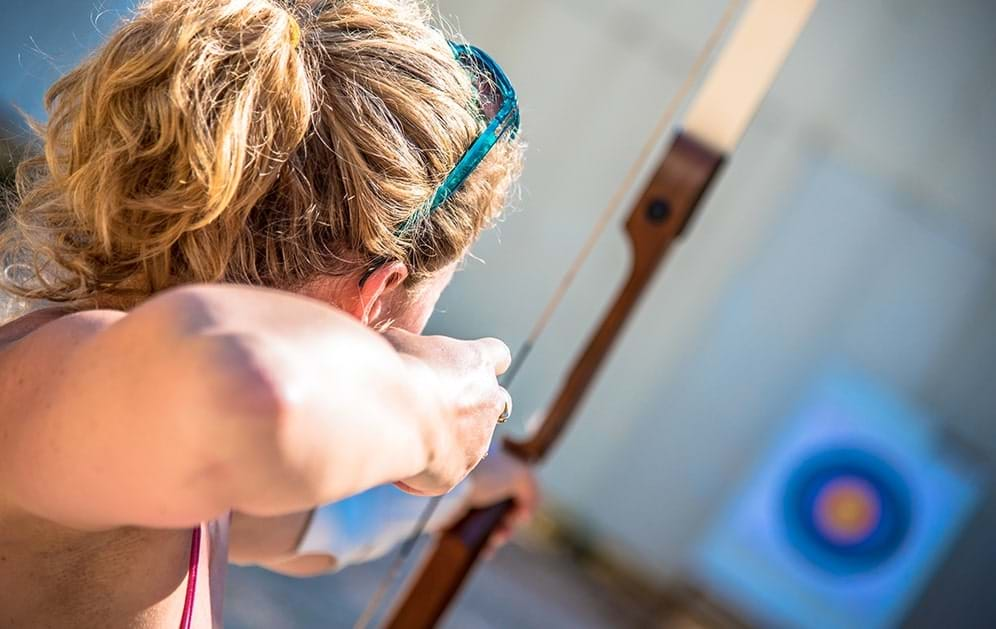 HMRC takes a risk-based approach when considering a dispute,

A right of substitution CAN be a sole determinant of an outside IR35 status, backed by case law and HMRC's position as evidenced in their CEST tool.

The reason it often isn't is because HMRC finds a weakness.

34square has removed ALL the cracks, so why not harness our model and stay out of their sights.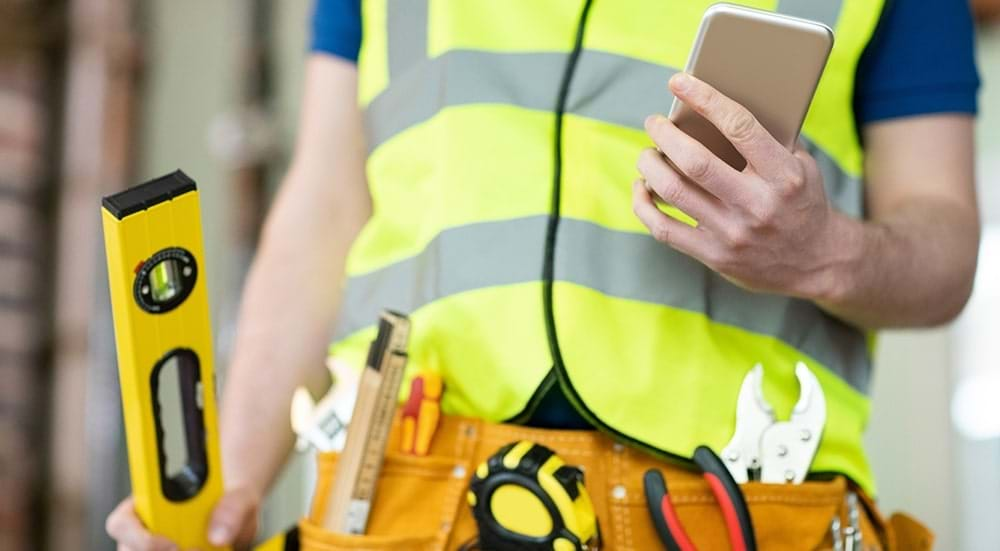 Bolster your contractual clarity and strengthen your outside IR35 status with our comprehensive and flexible Statements of Work generator.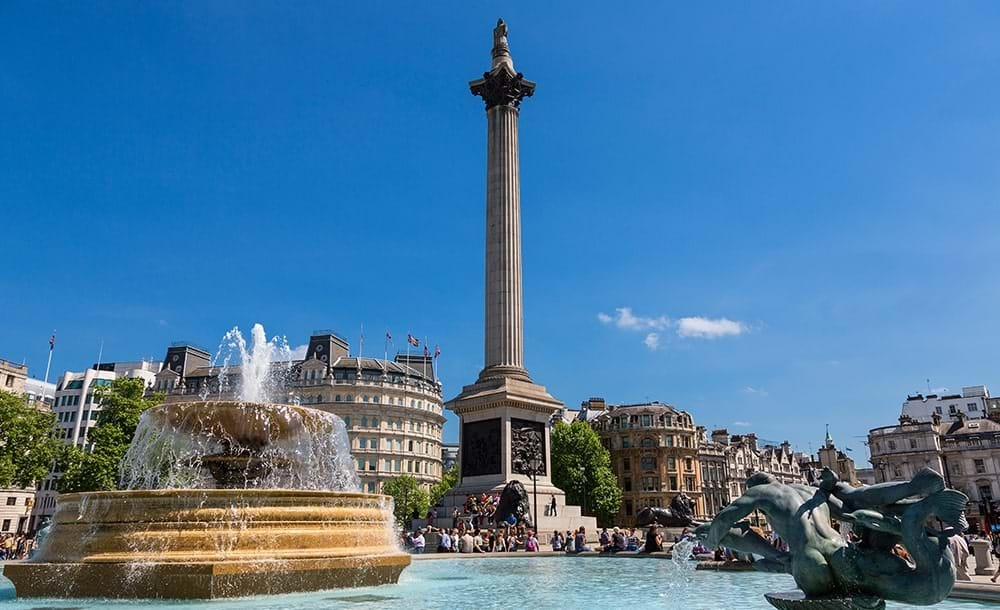 Want to find out more? Use our
Contact Form
to message us or request a call back. Browse our
Blogs
and our
General
and
Right of Substitution
FAQs.