Tipping the Scales


Join
34

square, make your essential

right of substitution

clause bullet-proof and tip the scales in your favour...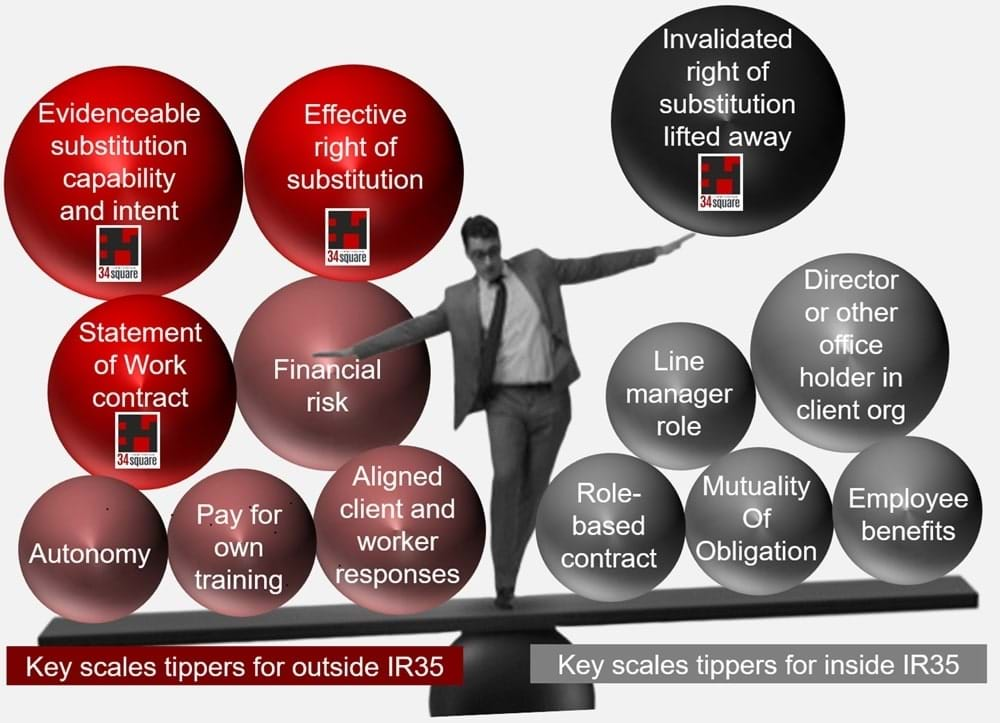 Tipping the Scales Outside IR35

Actual Substitution Occurred.
If you have already executed a substitution in keeping with HMRC stipulations, most especially that the substitute is provided and paid for by the limited company of the primary contractor, then this has the power to push your engagement outside IR35 all on its own.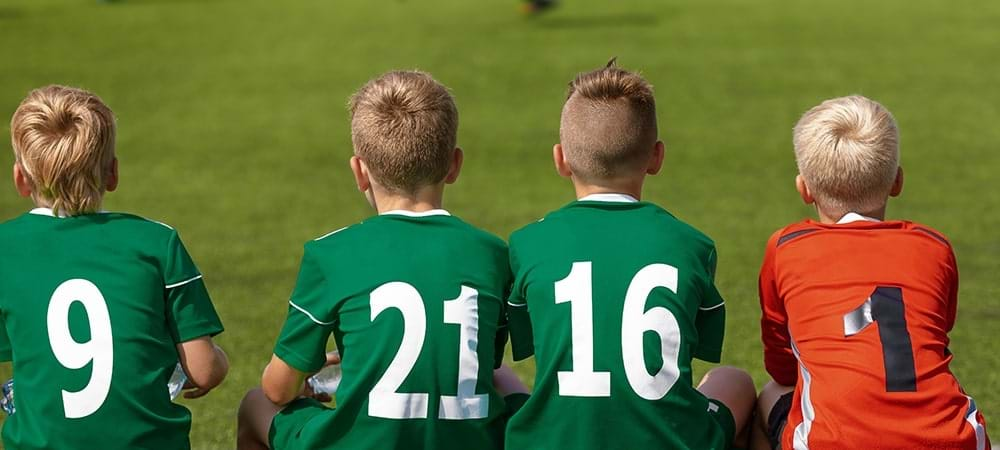 Effective Right of Substitution.
This means the client acknowledges and supports the right to substitution.

It means your company would be the entity engaging and paying the substitute.

You'll likely need to demonstrate the capability to do so under scrutiny.
Financial Risk.
The necessity to incur financial costs in the delivery of a service, prior to being paid for a service.

There are exclusions, including commuting and private car costs, but hotel / accommodation costs are not excluded.

Paying for materials, substantial equipment or commercial vehicle costs, carries more sway than hotel/accommodation.
Aligned Client and Worker Responses.
The contractor and the client must be aligned and consistent in terms of their interpretation of all of the relevant aspects of the engagement, and must respond consistently when scrutinised or assessed.
Autonomy.
This refers to the degree of ownership of delivery.

It means you being empowered to determine how you deliver the service, including for example, hours worked, working location, methods and procedures used.
Pay for Own Training.
Paying for your own training and personal development in order to deliver your services is a firm indicator towards outside IR35.

It potentially also contributes to demonstration of financial risk.
Tipping the Scales Inside IR35

Invalidated Right of Substitution.
Your substitution clause could be invalidated if your client refutes it, or even casts doubt over their buy-in.

You could be challenged if you have no demonstrable capability to carry it out.

Membership of 34square will help to safeguard you against this.
Director or Other Office Holder at Client.
Having the word 'Director' in your title doesn't necessarily mean that you are an office holder. A registered Director is an office holder. If you ARE an office holder in your client organisation, then you are automatically inside IR35, irrespective of any other factors. If you have director in your title, and are not an office holder in terms of HMRC's definition, it still may attract attention to the nature of your duties and tip the scales firmly towards inside IR35.
Line Manager Role.
Although not a guarantor of inside IR35 status, a line management role i.e. having others formally reporting to you, will weigh heavily in favour of inside IR35.
Employee Benefits.
Benefits common to employees, such as pension contributions, subsidised canteens, gym membership or even involvement in employee social events pushes your engagement firmly towards inside IR35.
Mutuality of Obligation.
The established concept of client obligation to provide work for the contractor, and the contractor to perform it, is a firm inside IR35 driver.

The CEST tool does not expansively address this topic, but several elements of the assessment contribute to the determination of whether or not such an obligation is present.
A Role-Based Contract.
As distinct from a Statement of Work contract, an engagement purely for performance of a role or stated job title, pushes your engagement towards inside IR35.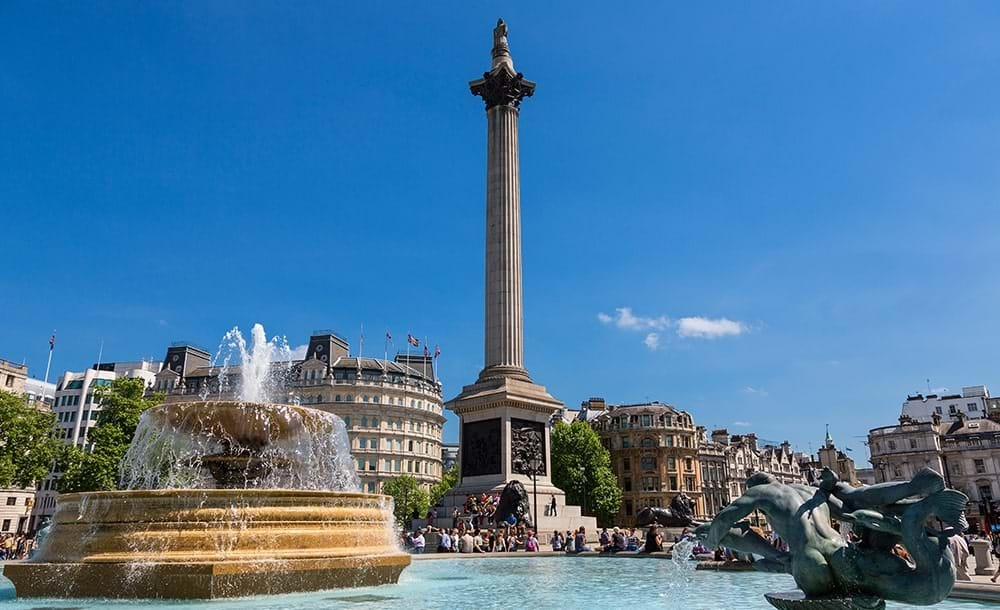 34square can make a ground-breaking difference in that not only can we assist in determining your IR35 status, we can also arm you with real capabilities to firmly establish your status as Outside IR35.