IR35 Status Assessment Tool
We unlock the mystique around IR35 assessment and put you in control
Embrace the freedom of a transparent questionnaire, that explains why conclusions are reached and how to refine working practices and contractual terms to drive an equitable outcome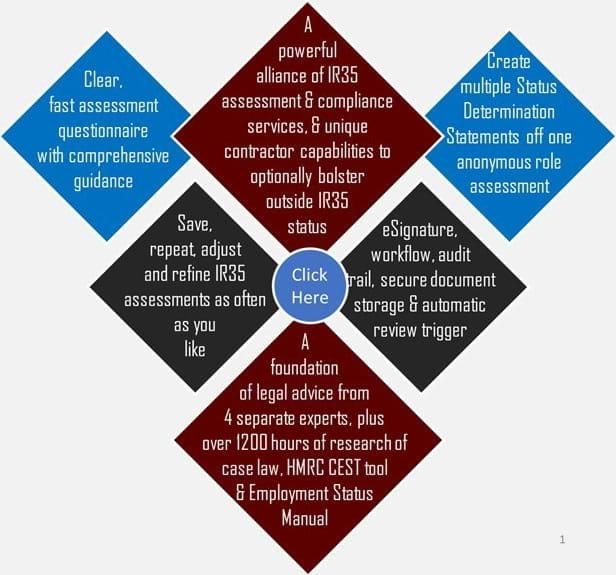 Through our research, we spent scores of hours boiling down HMRC's Check Employment Status for Tax (CEST) assessment tool into a simple one-page process flow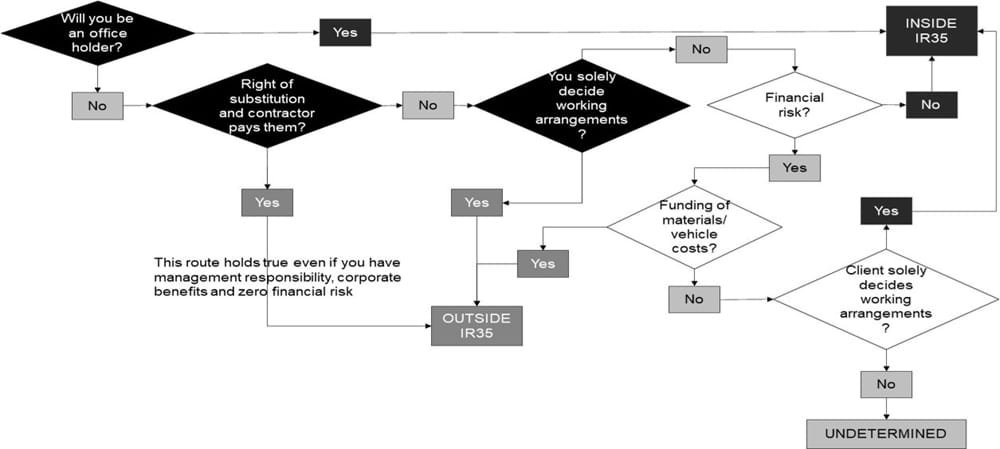 The 34

square assessment tool is aligned with CEST

where it needs to be.

Unlike CEST it always gives you an outcome.

It more specifically addresses mutuality of obligation.

It raises the bar to more realistic levels of financial risk in order to justify being in business on one's own account.

It uniquely incorporates the option to embrace the powerful 34square Right of Substitution Declaration and give your substitution clause teeth.

A maximum of 25 questions, including the final declaration question, all with their role to play in robustly establishing the IR35 status conclusion. Questions rendered irrelevant by earlier responses are skipped.



Inside or Outside?
Many clients are reluctant to engage contractors outside IR35, due to compliance risk and the financial implications of non-compliance. But there are non-compliance and other risks with inside IR35, not least exposure to SDS disagreements and claims for employee status and benefits.

Further, it can genuinely be MORE straightforward to achieve a compliant and unquestionable IR35 status for outside IR35, than for inside. This is supported by HMRC's Check Employment Status for Tax (CEST) tool and by multiple case law precedents from appeals tribunals.
After more than 20 years, the notion that IR35 status determination is a mystical art, with an infinite list of variables and combinations that warrant artificial intelligence in order to fathom, is still at large and widely accepted. In reality, it's not a large or complex data set. Our assessment questionnaire helps you understand that data set and the IR35 status drivers, even to the extent it shares the engagement attributes and working practices you should explore in order to reach an accurate, fair and equitable outcome. Parties are well within their rights to derive or refine those attributes and practices for a particular status outcome, as long as they reasonably reflect genuine intent and subsequent reality. No engagement is by definition, inside or outside. 34square has published guidance in this area on The HR Director website. You can also read it in one of our blogs.
How 34square Supports the Various Client Status Determination Statement Obligations​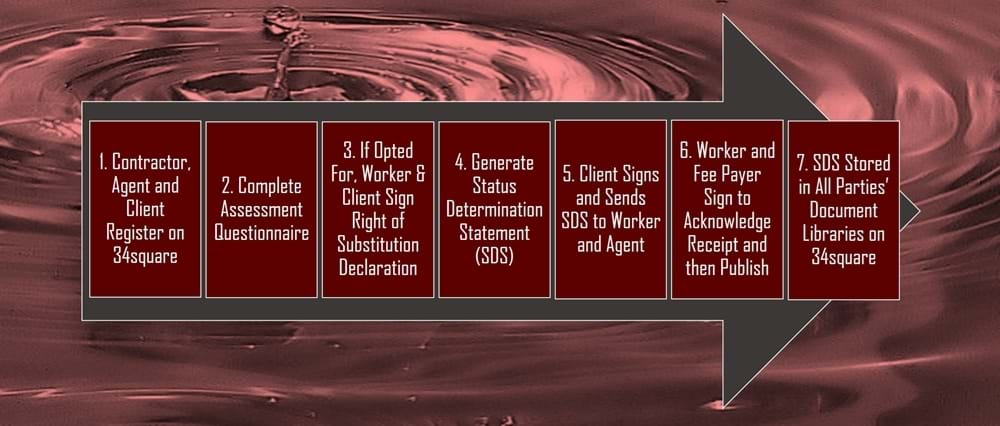 The responsibility for deducting tax and National Insurance is yours until you tell the worker and the person or organisation you contract with of your determination and the reasons for it.​
34

square provides a fast, robust assessment questionnaire that leads directly to immediate Status Determination Statement (SDS) generation.

The Client can then generate the SDS and send it to the worker and to the fee payer in just a few minutes.​​

Clients can sleep easy with the reassurance that their regulatory obligation is efficiently and reliably met on our platform.​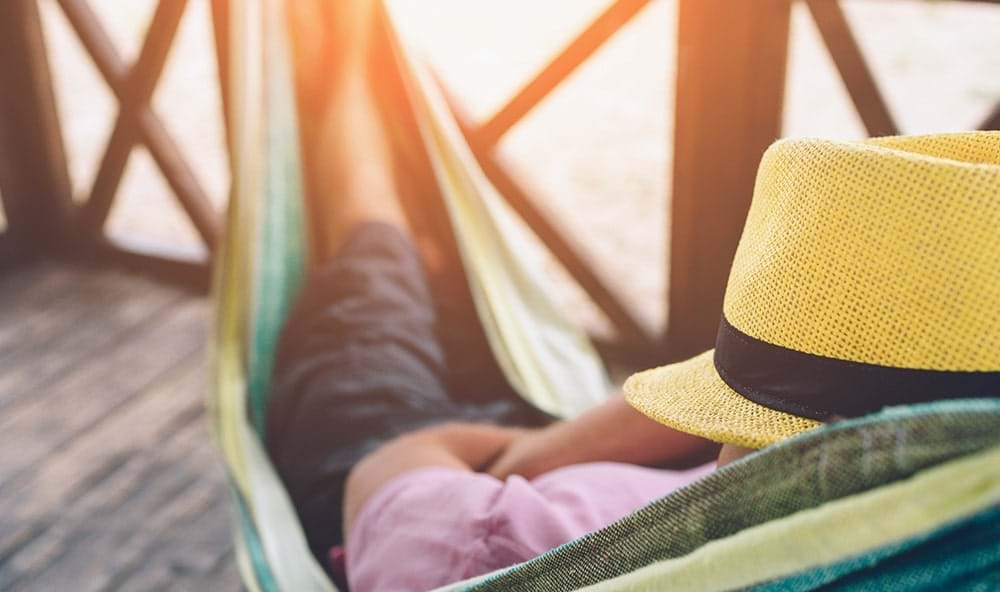 Your SDS must give your status determination conclusion and the reasons for coming to it.​
The SDS web form has pre-populated outside IR35 conditions for the contractor engagement that the client must acknowledge are applicable.​​

There is also a list of optional additional criteria that can be selected to include if they apply.​​​

Your generated SDS will have the combination of these factors, along with a comprehensive overall justification for the outside IR35 conclusion.​​
The client must take reasonable care when making a determination.​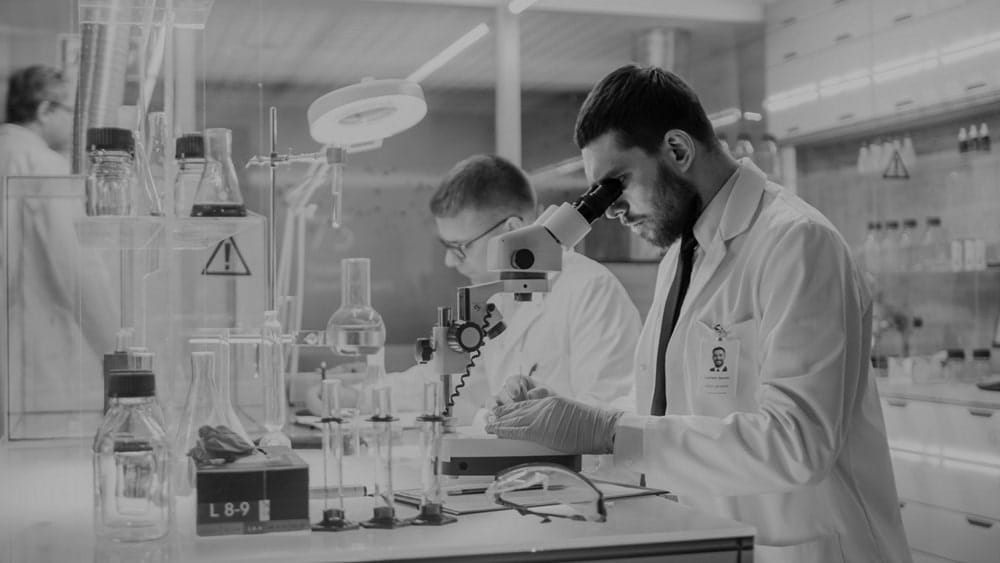 HMRC doesn't define this obligation, but gives examples:

https://www.gov.uk/hmrc-internal-manuals/employment-status-manual/esm10014

.

Unique

ly on

34

square

, your evidence of reasonable care is substantially elevated by your genuine, robust and feasible Right of Substitution.​​​

As part of your SDS generation, you must acknowledge that key outside IR35 drivers are applicable to the engagement.​​​​

34

s

quare has already taken expert legal advise on your behalf and performed hundreds of hours of deep IR35 research, as a foundation for our services and capabilities, including the SDS.​​​​

Your reasonable care is further strengthened by our automatic triggers for prompted periodic review and regeneration of SDS's.​​​​

An outside IR35 determination with an unfettered, unchallengeable right of substitution does not require complex judgement or algorithms. It is guaranteed to be aligned with HMRC's Check Employment Status for Tax (CEST) tool.

If you answer questions in CEST reflecting that you have in place a firm Right of Substitution, it will conclude Outside IR35, NO MATTER HOW YOU ANSWER ANY AND ALL OF THE OTHER QUESTIONS.​
Why CAN Unfettered Right of Substitution be a Sole Determinant?​​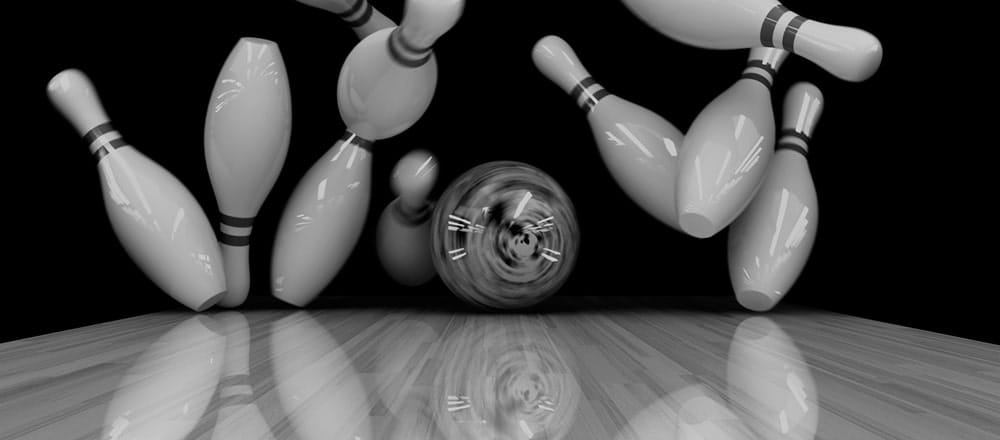 If the inferred contract between a contractor and an end client can be proven to be FOR services provided by their limited company, as opposed to a contract OF service performed by the contractor, this can be a sole determinant of outside IR35.

Let's assume a contractor is forced beyond resolution to be unable to deliver the services to their company's client at a critical time, such as a project go live week.

If the client forbids a substitute, they endanger the contractor's ability to continue to meet their company's contractual obligations to the end client.

If the client sources a substitute other than via the contractor's limited company, that company has then lost control of the delivery entirely.​

The firm inference is that the contract is with the individual and NOT their limited company. If the contractor is not available in person, the client wants another resource from elsewhere, which firmly indicates the presence of personal service.

Conversely, if the contractor's company is permitted to provide a substitute, their company retains service delivery control, with the firm inference that the contract is indeed one FOR SERVICES delivered by their limited company, NOT personal service.​
You must make sure you keep detailed records of your employment status determinations, including the reasons for the determination and fees paid.​
With

34

square, your SDS is emailed to fee payer and worker. It is also automatically stored in all three parties' document libraries here on our platform.

It clearly incorporates and therefore stores the comprehensive and robust reasoning for the determination.​
If the working practices of the engagement change or you negotiate a new contract with the worker, you need to make sure that you re-check the rules to see if they still apply.​​
When you generate your SDS on

34

square, you choose a review frequency, 6 or 12 months. You will then be sent an email 20 days in advance of the review date, with a link to regenerate your SDS, at which point you can change it if you need to.​

If you no longer meet the stipulated criteria for Outside IR35, you should not regenerate the SDS from

34

square.

​
You must have processes in place to deal with any disagreements that arise from your determination.​
34

square provides the SDS service for outside IR35 engagements only.​

We also provide contractor and client with tools and capabilities that make it much easier to reach an outside IR35 conclusion for engagements that are not indefinite job roles.

For outside IR35 contract roles, it is extremely unlikely that you will need to invoke your disagreements process, as the parties with the right to raise a disagreement likely have nothing to gain from doing so.

However, at the bottom of every SDS issued by us, we provide an email address,

[email protected]

and will respond to any disputes raised.​
The 34square Difference​
Why is 34square Right of Substitution Head and Shoulders Above?​​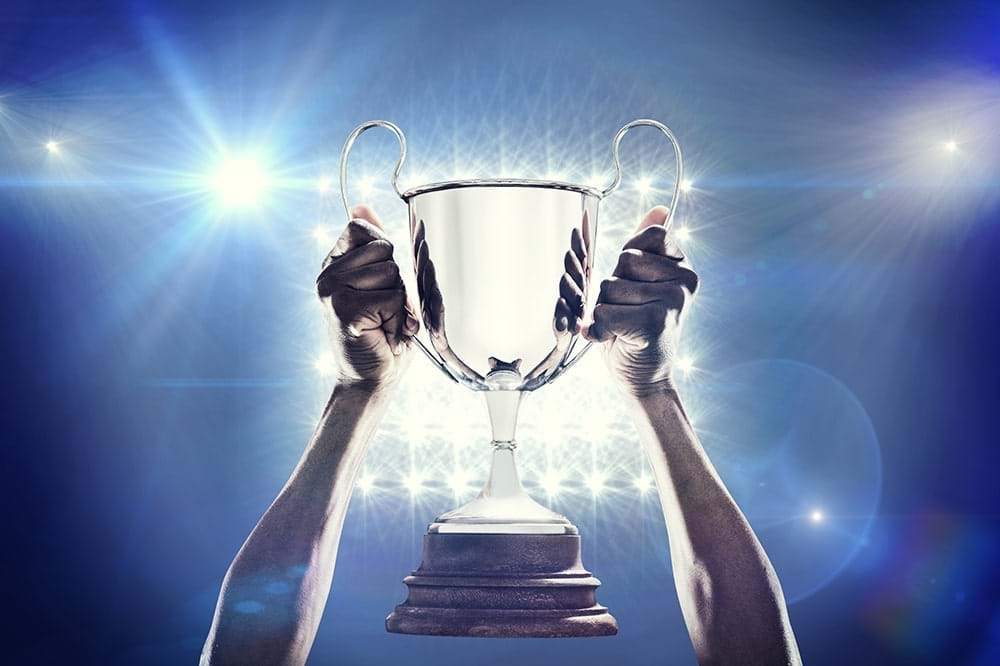 HMRC targets weaknesses in right of substitution in any dispute.​

In 36 appeals cases reviewed by

34

square, the 17 contractors that lost their appeals, ALL had weaknesses in their rights of substitution.

One fundamental challenge is how to prove capability and intent to utilise a substitution process, when substitutions have not already occurred. The reality is substitution is hardly ever used.

It should be noted HMRC cannot force a contractor to take time off, nor can they force a client to deploy any cover for if and when they do. This is why HMRC CANNOT conclude that having executed a substitution already, is a firmer demonstration of the legal right than only an intent to do so.
What 34square services and capabilities provide is irrefutable evidence of both the existence of the legal right between contractor and end client and the technical and legal capability to feasibly carry it out. We can also evidence that the substitution could and would be carried out to the letter of HMRC stipulations, including the contractor company engaging and paying the substitute.​​